Welcome back to Wasted Talent in WWE. We return with a superstar that has been around the block for multiple years. Cementing his legacy in TNA before moving to NXT in April 2018.
EC3 had an ok NXT run before being called to the main roster earlier this year. He started his NXT career in that terrific North American Championship match where he and Ricochet really shone on their debuts. He had a terrific feud with the Velveteen Dream which he lost out to in a good match.
What really let EC3 down, in my opinion, was the fact that he kept on losing and he didn't look particularly strong in his matches as well. I also believe that EC3 was called up way too early. Baring in mind that NXT doesn't feature everyone on each PPV as there are only 5 match slots and you have 4 championships already booked on the card, we rarely got to see EC3 on a consistent basis. This didn't really allow us as fans to really engage with him as much as we could've.
Now we all know the main reason EC3 has been dumped to the wasteland, so I won't go into full detail about it. But to cut a long story EC3 was punished for being the reason that Dean Ambrose left WWE for AEW, even though it was clearly Vince's fault due to his booking.
Now the legendary top 1 per cent has been left with the bottom 1 per cent a he's with the stragglers chasing after the 24/7 Championship. So how do we save EC3?
I don't know about you guys, but I see EC3 as another version of 2017 Miz. In my opinion, he's not main event level but he's perfect for the Intercontinental Championship. Obviously, he needs to get his credibility back. So he needs to go on a string of wins. I'd say we slowly build up the talent he's facing. So maybe we start off with a Titus O'Neill. Then we go to a Cedric Alexander type superstar. This will make the fans believe we actually have something going on here, instead of 50/50 booking.
Then I'd say we have a number 1 contender battle royal for Nakamura's opponent as Clash of Champions. EC3 has a great showing, eliminating 4 people before being eliminated himself by The Miz, who is left in the final 2 with Rey Mysterio. EC3  comes back though, to eliminate the Miz giving Rey the title shot.
This begins a feud with Miz and EC3. The Miz tells EC3 he is just like he used to be when he was a rookie in the WWE. I feel like this could give an impression on how The Miz is fighting a younger version ( in WWE terms) of himself. EC3 constantly attacks The Miz clearly stating his hatred for him after ruining his chance at a title shot. This can really lead to a really good two-month feud. I'd have EC3 win both matches the second one being at Hell in a Cell in a chairs match.
During this, I'd Rey Mysterio take the IC title from Nakamura. Maybe on a random Raw or Smackdown during between Clash of Champions and Hell in a Cell, so that Mysterio can defend the Championship from Nakamura at a PPV. This means that EC3 can have his championship match at the event we shall not name. Ironically enough that nightmare of an event is taking place on Halloween but anyway, he'll gain the opportunity by winning a triple threat between him, The Miz and Nakamura by devious tactics.
This will lead to a feud with one of the best of all time where EC3 vows to eradicate and extinguish Rey's mystic. In the match, EC3 would attempt to take the mask of Rey off before hitting the top 1 percenter for the win.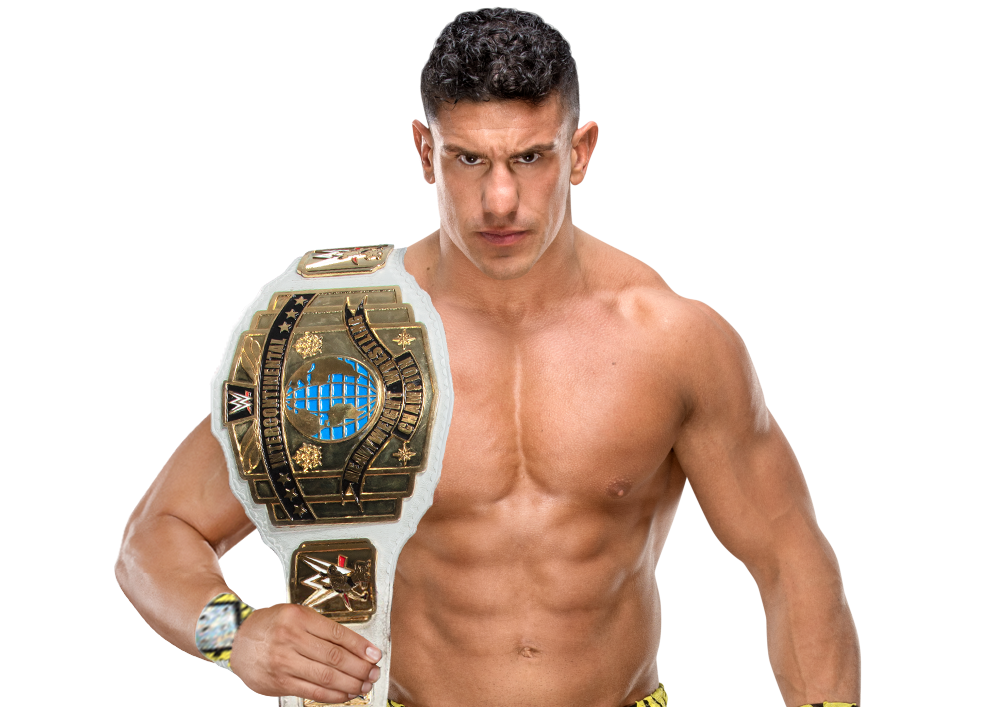 If you enjoyed leave a like and follow for more!